Gold Winner Team USA eating fruit bigger than himself!!! Go Harley!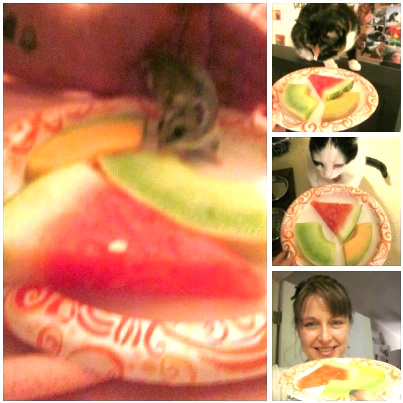 The family watches in amazement!!
Proud big brother Apache in the bleachers!!
Overjoyed as Harley wins the Gold and all of America's hearts!!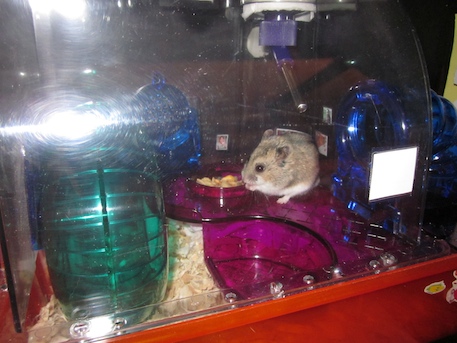 "Loving my new full stomach!" says Harley relaxing after his Gold win!






Watch as Harley takes home the Gold in Organic Banana Eating.
Bigger than his entire body! Team USA! (watch past the
camera falling over twice, it's worth it LOL) Team Chaos!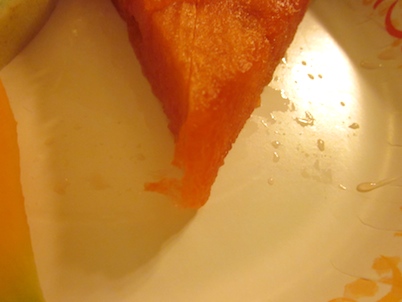 Instant replay of his Gold winning nibbles!! :)


The Organic Banana Eating competition begins!!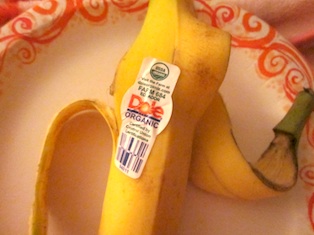 Brianna tweets "@harleythekid wins #teamusa
another Gold Metal at #banana ceremony tonite!"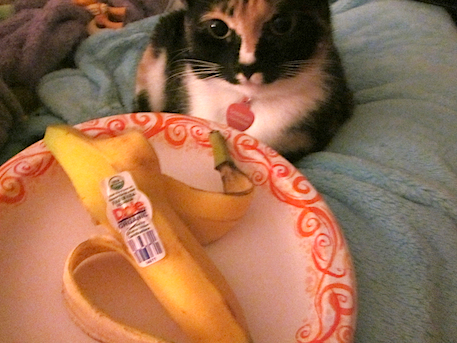 Apache logs on, but is too choked up with joy
and pride to give a comment at the moment :) <3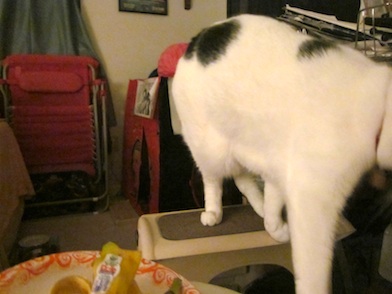 Social media goes haywire with posts from loved ones and friends alike!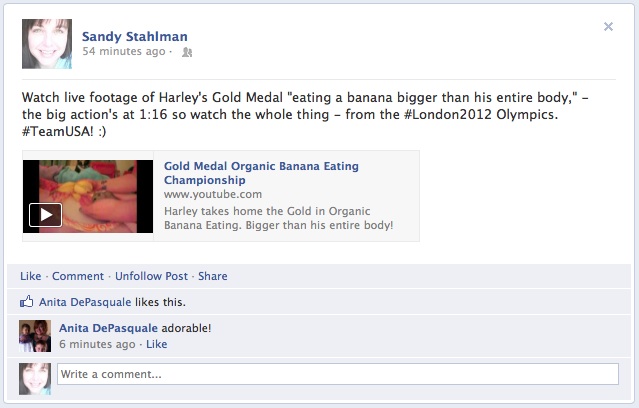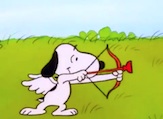 ~ Olympics Day 2012 ~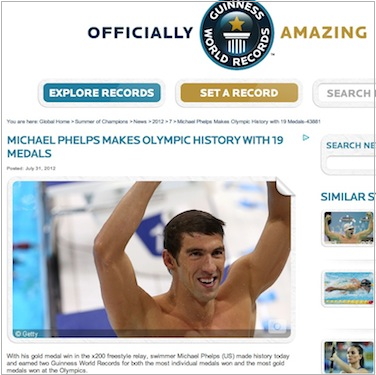 Go to Ten Apples Up On Top by Dr. Seuss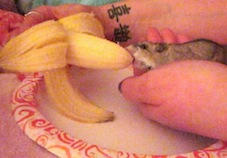 home to
merovence

surf mac