might as well

Hey, it's Sandy... I'm an off-duty (I have low-back and right leg disability and no longer do any work or takes any clientele) shamanic healer that toured with Garcia while he was alive and worked with his spirit-form of life after he unexpectedly left his body-world behind him. For a while, I partnered with Bob Weir, on the road and off at home in Marin, California, until 2001; and had a private practice beyond that. My Kundalini Awakening made me an excellent channel for the Garcia energy, as well as other anscestral members of the touring community, in spirit form. Also in my repetoire, is a desire to teach the notion of equality of all living animals - human and non-human. As a whisperer, or Telepathic Animal Communicator, I have found that all animals are essentially equal in their ability to be tour family ;)

When Jerry passed away, his spirit-form required healing to get shiney and bright; he was full of remorse, pain, and the left-over troubles of his life in this plane of living. He reached a happy, whole, and free to be "Jerry" place, and spent a long time with us all, for a good long time - bands, family, and deadheads alike spent time working, enjoying, and experimenting with Astral Jerry! Joyous times! Recently, a shift in his energy has knocked him back into a cycle of need-to-heal. He's uncooperative and ragey again now. If you want to help him, you can say a prayer for his energy to rebound back to where it would be safe for us all to commune with his source energy again - for us and him both to be happier, this has to happen again now! In a common sort of crash of faith, Weir is also now not in a stable enough place in his life to be the leader of a group movement into divine energies, like deadheads partake in with him at shows; our ritual needs a solid leader up there, guiding us like he used to. Safety is key for the Dead show experience. He needs to get his drug use under control, it's now for craven needs. Fame corrupted him somewhat beyond what is safe, too. He can get back on track if he heads in that direction. He's very dark and sad. And angry also. As he and Jerry spiral into low-energy vibrations that are unsafe places for deadheads to wander around in with them loosely, let's keep him in prayers that he'll try asking for help, and taking help when it's offered. His family was very much there to help him take a break when he passed out onstage at that terrifying Furthur show. Phil and fam were able to break Furthur up so Bob could stay home and get some time off; but he did not take it, much to everybody's despair. Let's help him by wishing him good health, and a happy family life too, as these men are not just guides for the much beloved Deadhead world. A rest is part of their songs, too. Because of all of this, my work and theirs has become two separate things. I don't spent time with them anymore, because my need was to keep my world and my children safe and stable. It's sad to be apart from Tour now, but safe and stable is a good, good thing! :) I do, of course, still have many wonderful Deadhead friends and family members. And certainly would enjoy it if you drop me a line and say hello!




So, way back when, I was a touring spinner! Oh I loved that role at shows. Hard work churning clear, clean good energy into to the shows. For many, many years - but then my leg disability took me on a path-change and made me find different styles of divine channeling. Do you spin? Have you noticed the very real shift from Spinners to Hooping on Tour? Isn't that wonderful, and interesting! Do you think spinning and hooping play the same role on Tour?? What are your thoughts?

(clickme jerry luv'rs)

The G6 Group is our new family band. You've got to check them out to believe how wonderful music can be when we open it up to all the other species of this planet that rock, too!




Taking another minute to talk about the state of this Earth, we are in the midst of a shift to the lower energy vibrations that are taking a serious toll on a lot of psychics, spirits, sensitives, and regular folks, too. Do not neglect to study (for real) the Dark Side and how much harm it can do to you, your family, and the whole planet! Now is the time to take a brave stand against anything harmful to the world. We need to do what Deadheads do best - bombard the world with positive thoughts, love, and remember to be Like A Headlight in all that you do these days!! We are the Rebels who can pump a lot of Love into the world, and help energetic beings who are getting pulled into the morass of lower vibrating energetic states. Greed, wrong intentions, lying, hurtful words, violence - all are popping up on our beloved tour, and it cannot stay this way! Help protect our world! Be Good! Be Healthy! Beam Joy! xo!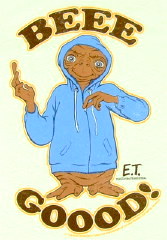 run and see: terrapin!