Thanksgiving = Love!





Assembly Line

Good gravy!

Cel's 1st Veggie T-Giving


* People and their Plates *

Celia

Jacques

Jacques hawking over Jarrett's

JR

Jessie

Marie

Pinky

Michelle

and, of course, Gunnar!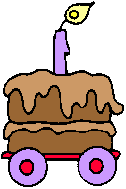 Pie ~ A Thing of Beauty
Candle Lighting Ceremony
Birthdays #65 & #16
Candle Removing Ceremony
JR: Knife In
Celia: Knife Out
Celia: Knife Back In...
A Knife, a baby, and a chocolate pie
Pie, cake, jello, cookies, brownies, repeat.

Team Burgandy


Gunnar's new toy

Jacques' new toy

Jon's new Toy


The Big Game
JR: Man of the Hour
Sweet Sixteen :)
Present Time!
Gunnar Wants Marie.



* The Rest of G's Homepages *
Gunnar's Birth Day
Early September, 2005
The Baptism
October Update
G's First Thanksgiving
Baby New Year, 05/06
Bounce Party, 03.05.06
Easter, 04.16.06
Special Edition: Plane Spotting
Fourth of July
Special Edition: Photo Contest
Gunnar's Very First Birthday!!
Gunnar Goes to a Soccer Match
My Grandma's Birthday
Halloween, 2006!




merovence


surf mac

email me: sandra@stahlman.com