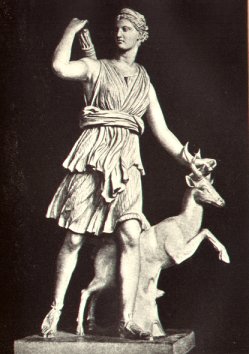 From the woods to your own homes, Diana takes care of the animals - both wildlife and domestic - and she can help you also to provide yourself with the things you need. Not only in the hunt of actual food (as she is a hunter herself) but also your spiritual needs; and those you love can find shelter near her emblem, as well. Fertility and the moon are traditionally associated with Diana, the goddess!

read: Roman Diana, Encyclopedia Brittanica

Being small is not an issue with Diana on your side; she can protect you from the oppressive, if you offer her a home in your thoughts.